When it comes to the business of keeping airports free of snow, arguably there is no better expert on the subject than Peter Ciotti, president of Ciotti Enterprises Inc. in East Syracuse, New York. For over 40 years, the Ciotti family business has been responsible for keeping Syracuse-Hancock International Airport in Syracuse, NY free of snow. With an average snowfall of over 315 centimetres per year, Syracuse- Hancock is the winter's snowiest international airport in North America, including Greenland! When he gets the call, Ciotti has exactly one hour to mobilize his fleet into action.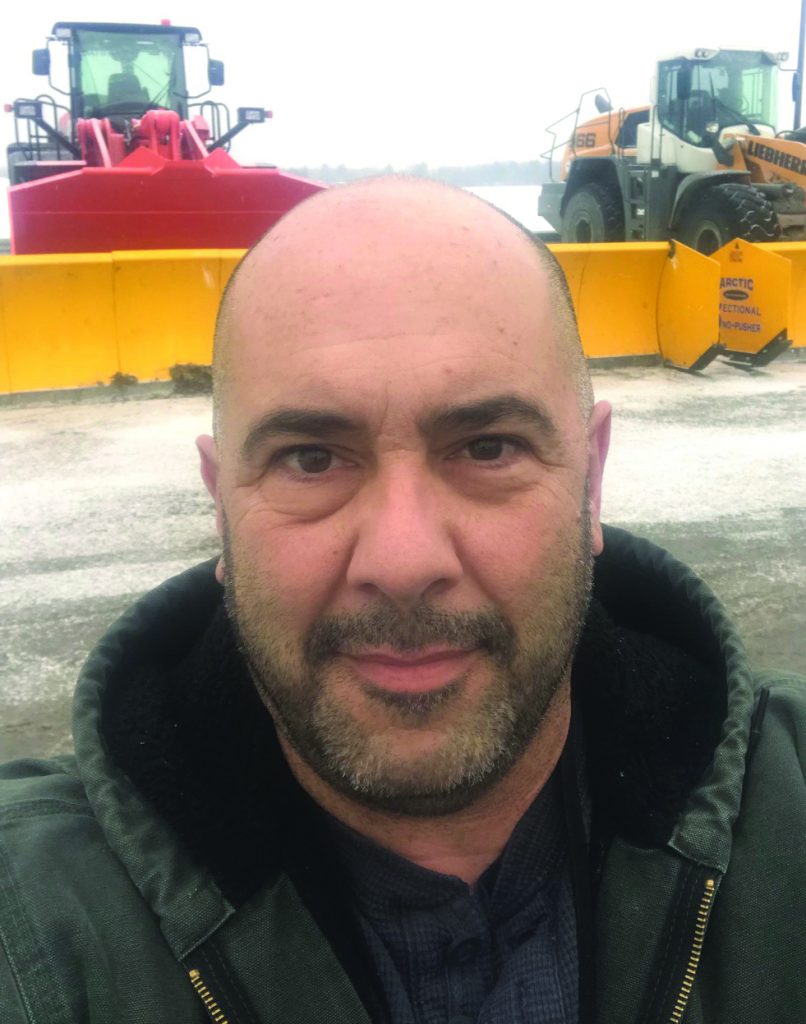 It has been this way for three generations, with Ciotti's grandfather having started the business back in the late '70s. Today, Peter and his brother Mike maintain the family tradition of keeping all of the areas of the airport clear of snow, with the exception of the runways and adjoining taxiways. It is a big job, requiring 14 pieces of equipment, a full crew with backup operators and mechanics, and the commitment to stay on the job an average of two to three days straight to properly clear all of the ramp areas, parking lots, etc. This past season, Ciotti had a snow event that required continuous service for a full four days, with operators lucky to receive a mere three hours of sleep per night.
While the city maintains responsibility for the runways, Ciotti's clients include airport management for all of the runway aprons, gates, and overnight jet parking, the FAA for the control tower, the New York State Police (barracks and other police facilities), and private executive airline companies for adjoining hangars. Proper communication is critical, as snow pushers are working between and around moving aircraft at all times. His crewmen have to be especially alert since they are not allowed to be on the same radios as the airport's ground personnel, including those responsible for the runways.
Only the Arctic Sectionals cut through the hardpack as if it never existed.
A proper mix of wheel loaders, track machines, dump trucks, and skid steers are one of the keys to Ciotti's success, as well as having his fleet well maintained at all times. Just as important is how well his plows and pushers perform the work that needs to be done.
When asked about his attachments, Ciotti leaves no doubt as to his favourites, the Arctic Sectional Sno- Pushers. Before buying his first Arctic, he had been using Protech pushers but was being pressured by friends to try the Arctic. He wondered about all of the moving parts and was told by Arctic's competitors that their polyblocks that controlled the up and down sections were susceptible to breaking, and so he had initially resisted the purchase. He also felt it was a little pricey. However, according to Ciotti, "When I finally gave in and bought my first Arctic Sectional, I fell in love with it immediately, and the same goes for my guys. It scraped so much better than anything else, so easy to just drop and go, and no, the blocks did not break. Today, it is the only pusher we want to use."
There were some unique challenges that the Syracuse airport guidelines presented, including how to keep it free of ice. To protect the concrete surfaces, the use of salt was forbidden. If necessary, a special sand could be applied to the runways, but it served very little purpose on the icy ramps.
"There was so much traffic on the aprons from planes and ground crews," said Ciotti, "that the snow would turn into hardpack. Laying down sand did not help. My Protechs were useless on the hardpack and simply rode over it, making it even worse. I tried their new model with the trip edge but it was a complete disappointment. Only the Arctic Sectionals cut through the hardpack as if it never existed. Frankly, it is the only pusher that can do the job that I need done."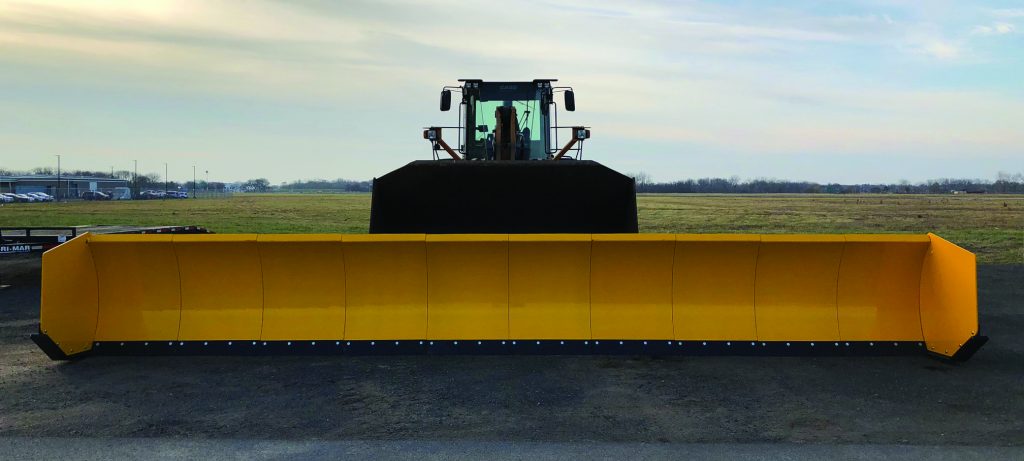 One more common misconception regarded the condition of the runway aprons themselves. "People have this impression that runways and ramps are nice and smooth. That is simply not the case," says Ciotti. "If I am going to get ahead of a storm, I need to use the widest blades possible. What I love about the Arctic Sectional is that, regardless of the imperfections of the pavement, I can use a really wide pusher and it will clean like I went over the surface with a hand shovel, and that is no exaggeration."
When I finally bought my first Arctic Sectional, I fell in love with it immediately…
With his Arctic Sectionals, Ciotti feels that he has the right tools for the job. He not only gets the cleanest scrape of any attachment possible, but when he runs into a manhole cover or runway electrical vault, he knows that the equipment and the operator will be fine.
"Everything we do is between five and 10 miles per hour. Even at that speed, any collision with an obstacle in the ground is serious. Plows have been totaled and operators hurt. It's one of the reasons why, once you try an Arctic, you will never be satisfied with anything less."
Finally, when asked on what his thoughts are about the price, Ciotti says it's one of the most economical pushers you can buy.
"I absolutely believe what people say about it paying for itself in the first year," he says. "It is so much more efficient and effective than anything else, and it definitely saves me time and fuel. The fact that we don't have the worries about damage and safety that we once had make the purchase of an Arctic a no-brainer. I know my business will be healthier and save more money in the long run." ■